Stress-Free Installation
Rapid is very lightweight, making for easy installation. Our fully concealed mounting system, a mounting template, and comprehensive instructions are included with each Rapid whiteboard.
With this system, all mounting hardware is hidden behind the whiteboard and totally concealed from view. Installation can be completed by two people using basic tools in only three steps. As your needs change, this mounting system also lets you easily remove panels and reconfigure them.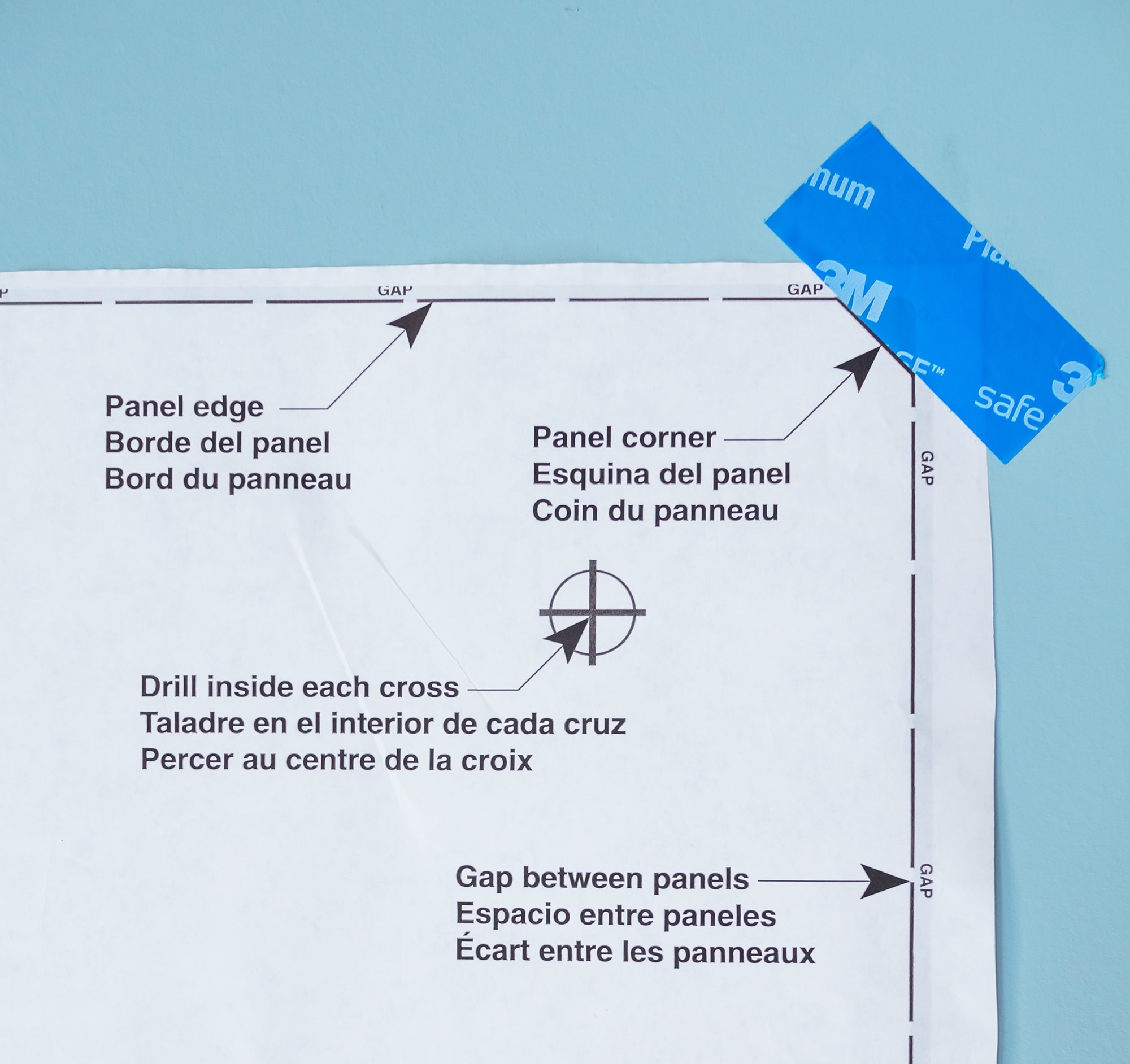 No-Hassle Cleaning
Thanks to CeramicSteel, you can write on Panls whiteboards with dry-erase, semi-permanent, water-soluble or permanent markers without damaging the writing surface. That's right – even permanent markers won't damage Rapid.
To remove markings, you can use glass cleaners, detergent solutions, scrubbing brushes, abrasive cleaners, and even acid-based solutions. Nylon scouring pads, steel wool or solvent-based materials like acetone, alcohol, or paint remover can also be safely used on Panls dry erase boards.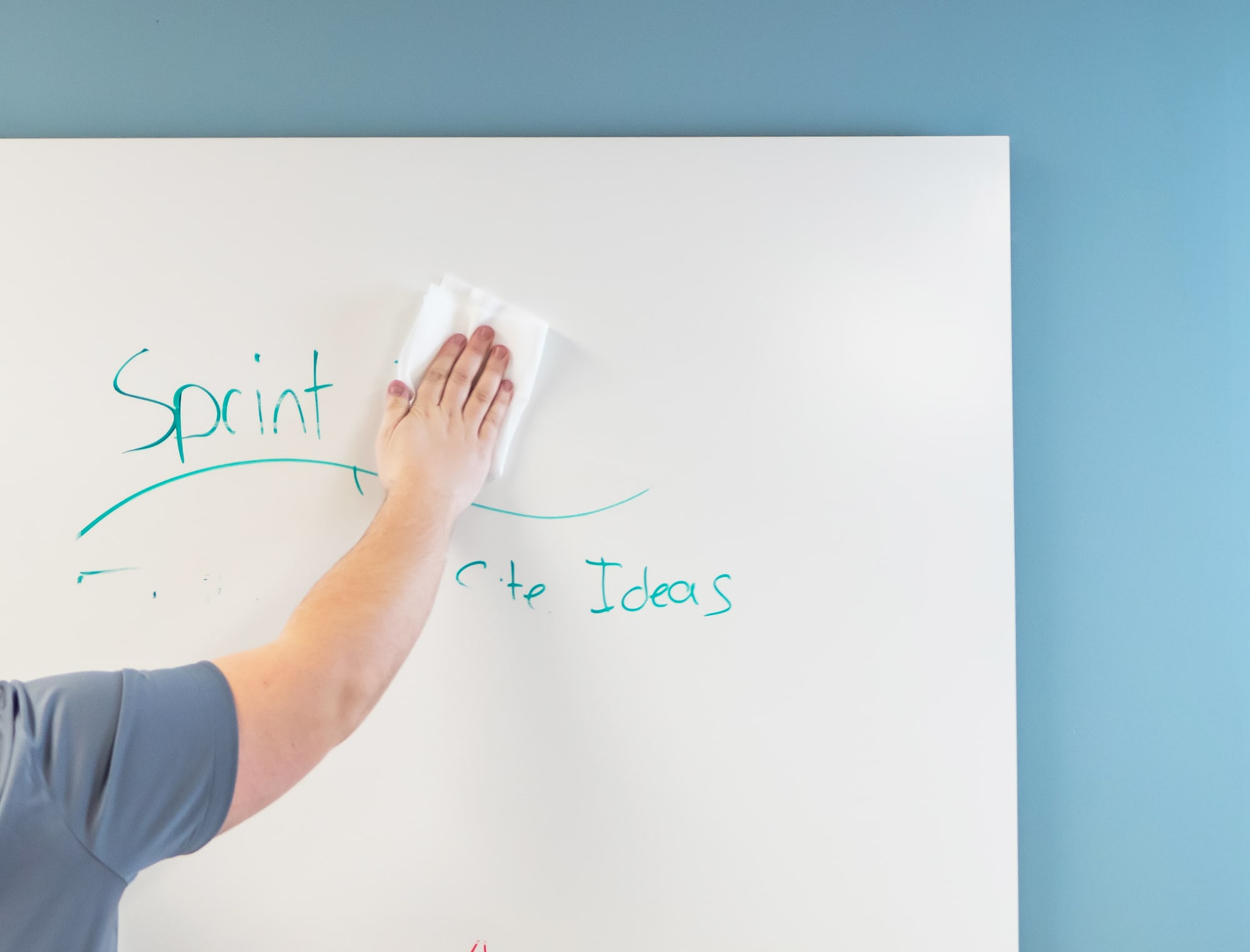 Durable and Functional
The core of Rapid's clean aesthetic is its CeramicSteel dry erase surface material, miles ahead of melamine and painted steel with its impressive durability. Even glass dry erase boards can't hold a candle to the toughness of our whiteboards.
In fact, you could literally hold a candle to any Panls dry erase board with zero damage because our boards are fire resistant! Rapid also resists scratches, chemicals, bacteria, graffiti and stains. Don't stress about shipping – the CeramicSteel is tough enough to resist impacts too. You can't say that about a glass dry erase board.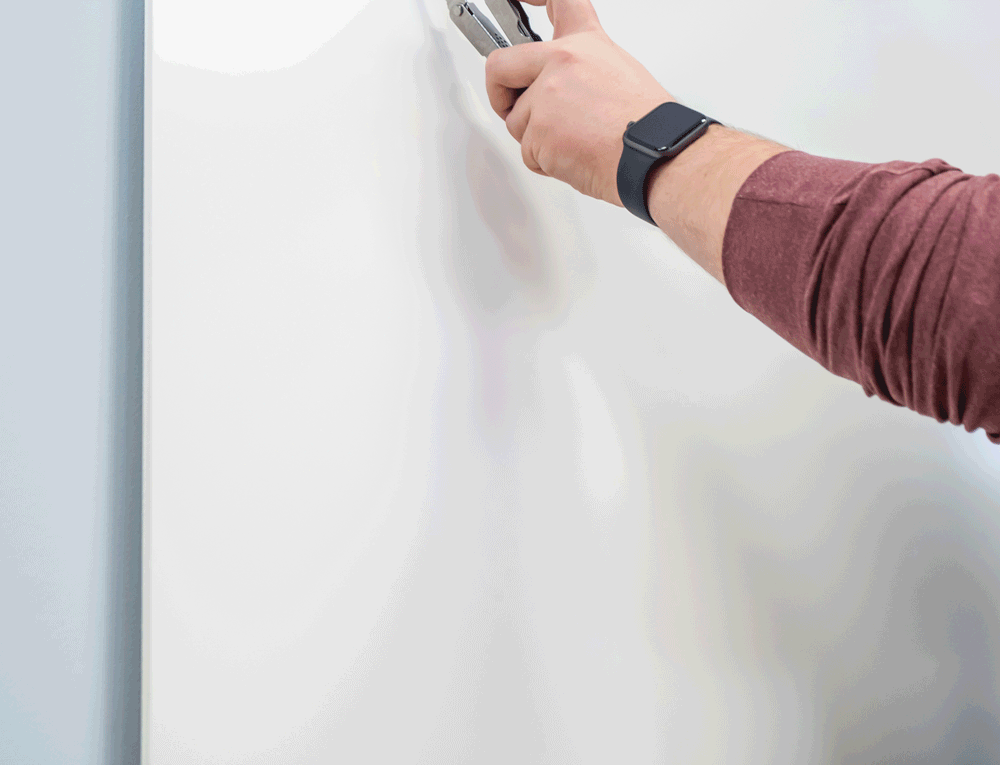 Fully Magnetic
All Panls CeramicSteel dry erase boards are all fully magnetic by nature right out of the box, meaning you can keep using your favorite magnets on Rapid! No additional backing materials or special magnets are required.
Find the Perfect Fit for Your Space
The Panls Rapid is available in two sizes 4'x4' and 4'x8'.

Clear Contrast & Detail
The Rapid dry erase board comes standard in a bright, neutral white for excellent ink to surface contrast. This surface provides clear contrast in any lighting and even resists glare so you can clearly see notes from anywhere in the room.
Glass dry erase surfaces can't compete. Without a solid background to write on, notes on a glassboard will appear fuzzy from just a short distance due to a subtle "drop shadow" effect that distracts from your written content.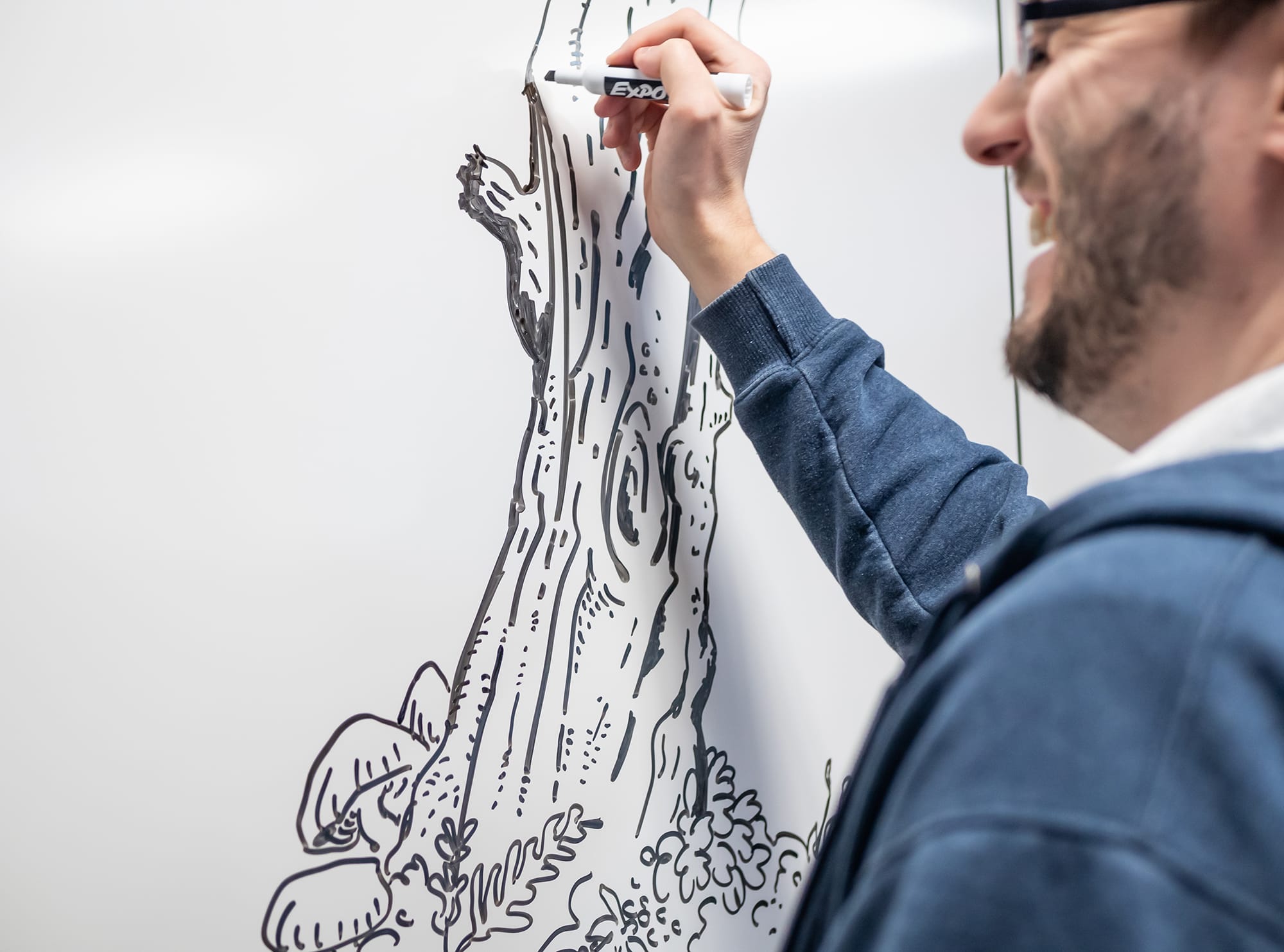 Panls Forever Warranty
Every Panls dry erase board comes with our Lifetime Warranty for as long as you own the board. The CeramicSteel dry erase surfaces are designed to last at least 50 years, but your warranty won't end there – it won't even end if your board lasts more than 150 years! We'll support your product no matter how long ago you bought it.
The Panls Advantage
These days, many schools and businesses are switching to glassboards because of their looks – but when it comes to whiteboards, it's never just about appearances. A whiteboard also needs to be functional. The CeramicSteel dry erase surface is a wonder material because it combines all these elements. It features a smooth, non-porous surface which appears very glass-like but is much more durable. With our frameless design and totally hidden mounting hardware on Rapid, this dry erase board is just as much a design element for your space as any glassboard, yet it's much more functional.
Rapid Whiteboard Applications
Rapid provides excellent value in a frameless, aesthetic package that's beautiful and highly durable thanks to the CeramicSteel dry erase surface. This surface is the flagship piece of all Panls whiteboards and is the main reason our boards are easy to clean, easy to install, and strong enough to last 50+ years. Rapid also includes detailed mounting instructions so you can get up and running fast and is backed by our standard Lifetime Warranty for as long as you own the whiteboard.