The World's Most Durable Whiteboard
The Panls Limitless surface combines the best qualities of porcelain and steel to create our incredibly rugged CeramicSteel dry erase surface.
The result of this process is a smooth, high-contrast dry erase surface able to resist virtually all types of damage. You can run these whiteboards over, drop them, deface them with permanent markers or paint, burn them, scrub them, or even pour acid on them without any damage.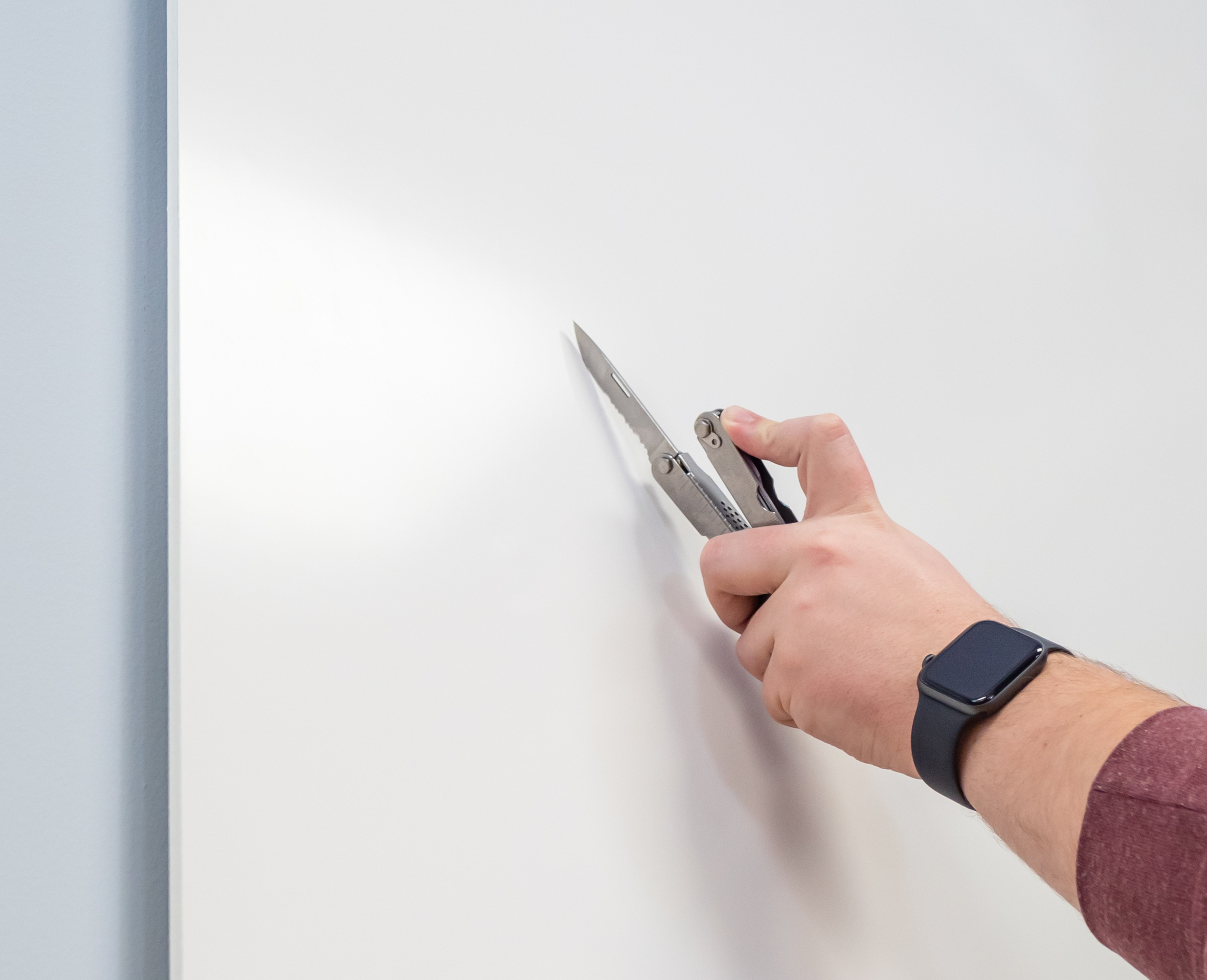 Easy Installation
Limitless includes our simple standoff mounting system, detailed installation instructions, and a mounting template for stress-free hanging on your wall.
Once mounts are in place, simply slide Limitless over the mounting studs and secure with the included caps, finished in appealing satin chrome. With this system, Limitless can be installed in only three steps and will appear to be floating off the wall.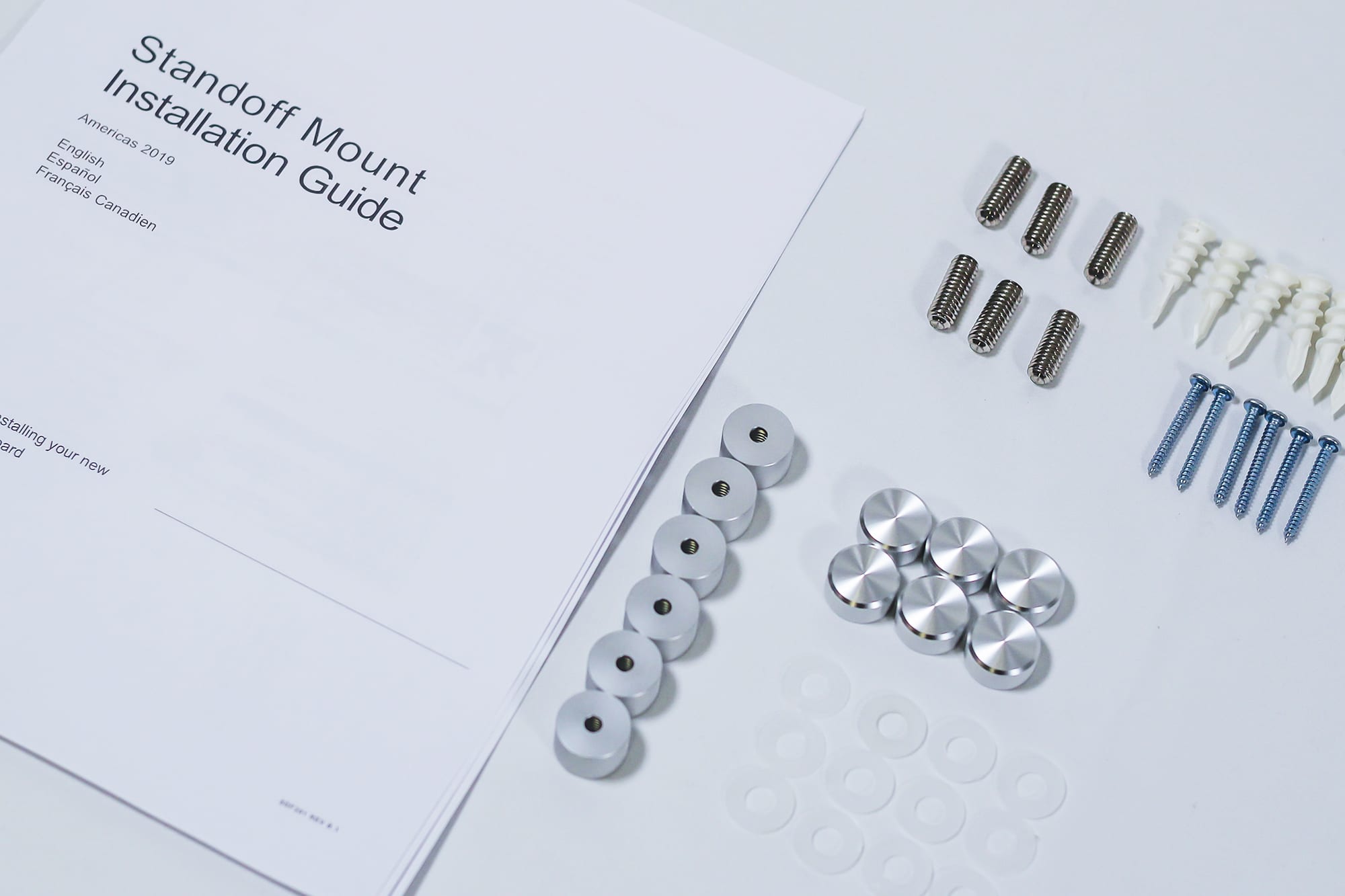 Stress-Free Cleanup
Unlike other dry erase boards, Limitless can return to a factory-fresh look with just a simple wipe thanks to CeramicSteel. With the proper cleaning, you will never see any ghosting from old notes that were not completely erased.
For basic daily cleanings, we recommend wiping Limitless with a clean cloth and warm water or whiteboard cleaner. You can also clean Limitless with scrubbing brushes and a wide range of household glass cleaners and detergents. You can even use strong caustic or acid-based solutions without damaging the dry erase surface.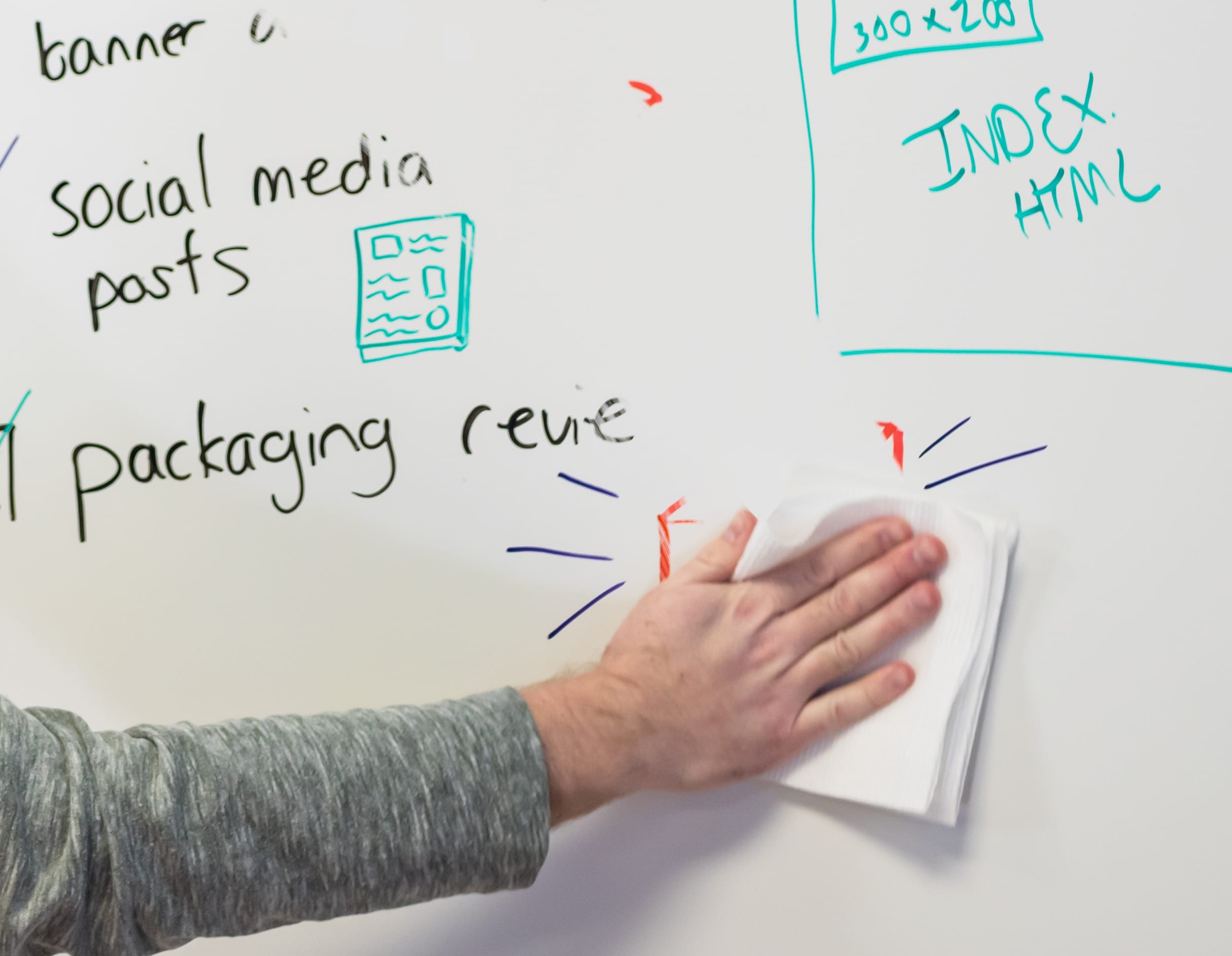 Magnetic from Edge to Edge
All Panls whiteboards, including Limitless, are fully magnetic from edge to edge right out of the box thanks to the CeramicSteel dry erase surface.

Design Focused
Our goal from day one was to create a durable dry erase board with a clean aesthetic that was also highly functional. Limitless is the result of our design process - a perfect fit as a school whiteboard or business whiteboard.
Find the Perfect Fit for Your Space
The Panls Limitless is available in three sizes 4'x4', 4'x6' and 4'x8'.

The Panls Advantage
If you ask us, we'll say CeramicSteel is the best dry erase material on the market. We're not just saying that – we actually believe it's true. CeramicSteel easily beats painted steel and melamine in terms of overall durability and resistance to scratching, and compares very strongly with glass dry erase boards. Glassboards are great to look at but they lack durability, crisp visual contrast, and an easy installation process. With Limitless, our goal was to make a whiteboard that looked just as good as glass with none of the drawbacks.
Limitless Whiteboard Applications
Limitless packs a ton of value into a lightweight package that's incredibly durable thanks to CeramicSteel. Limitless is also highly magnetic from edge-to-edge so it won't disrupt your flow when switching from a traditional dry erase board. It's simple to install and includes detailed instructions so you'll be ready to collaborate in no time. The easy-to-clean Limitless CeramicSteel surface far exceeds other whiteboard materials, giving you stress-free use for years to come!